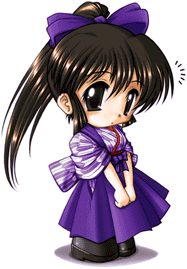 Freud
Freud's writing can make our lives' delicacies
in their illusionments more awakened.
The Freudian writer enables us to enjoy our fantasies
without shame or self-reproach forsakened.
That portion of the libido that is described
according to its drive aim is arousal tones.
The most prominent parts of the body enscribed
from which the libido comes are the erogenous zones.
The urge gradually develops from surge
To successive contributions from partial drives.
Human sensual life consists of the urge
to bring our own skin into contact trives
with those of someone of the opposite gender.
Perceiving and touching appear in the process
as concomitant and introductory acts, so tender.
Sensual life encompasses function regress
of obtaining pleasure from zones of the body towards
a function benefiting service of production.
The first organ that appears from birth onwards
as erogenous zone is the mouth's elocution.
The male renounces satisfaction of the drive
and creates substitute as fetish perplexes thrive.
The primal pleasure ego wants to introduce
everything good and expel everything bad.
The ego has repressed tendencies and blocked their use
from motor discharge to satisfaction had.
But the accomplishment of repression aroses
may be easily defeated by the sensual drives' reformations,
contributing to inhibitions in character formations,
sensual perversions and difficulties with erotic life to go.
Their symptoms arose out of the fact
that sensual drive impulses had been repressed by the ego
and had created an expression tact
along detours through subconscious hives.
One was able to cope with this
by opposing self preservation drives to sensual drives
in accordance with business of the world abyss
kept going through touching blithe.
The libido was the expression of the force of contraction,
just as hunger was the expression of the self preservation drive.
In sublimation the original sensual drive finds satisfaction
in accomplishment that is no longer sensualy determined,
but socially or ethically more highly valued.
The libido of self preservation drives was termed
the narcissistic libido and a high level of such subdued
was acknowledged as the primal and normal phase consistence.
The social drives have not abandoned directly sensual goals,
but are kept from accomplishing by internal resistance
and content themselves with coming close to satisfaction wholes
in various ways and produce firm splendidness
and lasting bonds between people in kinship,
for example relations of tenderness
which are sensual in origin and emotions of friendship
which arise from sensual affection.
The libidinous sensual drives best summarized as Eros
preserve continuation of life and guide its detection
towards higher developmental ethos.

As sensual exploration circumscribed table
by physical development cannot be brought thinking
to gratifying conclusion lament results of not being able
to accomplish anything and succeed in anything.
The bond of intimacy is distracted by disappointment done,
by vain wait for gratification,
by stressby event that require relaxation.
Massage cures ever diminishing affection,
ever increasing demands and reprimands
and occasional rejection that ultimately sways,
revealing full measure of attending to unmet demands.
There is a recurring range of ways
in which massage typically is brought to an end.
The compulsion to repeat and direct duality
and pleasurable gratification of drives mend
seem to interconnect with each other in intimate mutuality.
While the benefit of massage unleashes a quantum
of sensual excitation which in the absence of apprehensiveness
if potentially beneficial in effect stratum,
simultaneous curing injury annexes in excessive excitedness
by making use of a narcissistic hypercathexis of affected organs.
Objective massage shows polarity of stress-and-relaxation strife.
A necessary component in the sensual drive can turn jargons
into a persuasion that dominates a person's entire sensual life.
It also occurs as a dominant partial drive toss
in organization of sensual life termed having come of age.
The sensual drive which aims its object derives from Eros,
preserver of life in ancillary of sensual function in stage
taking possession massage object of
and destroying the object conterminously;
later the sensual drive separates off
and ultimately in the phase of genial primacy ominously
serves purpose by subjugating sensual objectification
to extent necessary for fulfillment of the sensual tact.
Where the primal element does not undergo mitigation
the outcome is an erotic life in fact
marked by familiar ambivalence between good and great.
Fear in what may be a sensually excited state deception
follows the mechanisms of a fascination of late
to secure itself against a revival of the repressed perception.
Some such behavior is not recognized retraction
as having the characteristic of a declaration of love.
There is more than one kind of sensual satisfaction
such as application of spirituality, rising as a dove
than the massage for sensual recourse,
representing a situation of sensual gratification.
As such the cure is said to be of course
more respectable than the conversation.
One must be convinced of unavoidable occurrences
of touching on sensual themes nurture
or else be prepared to be convinced by experiences.
As such vehement condemnation of perverse nature
of fantasies is not appropriate supplication.
Transgressions of sensual function exterior
must be regarded without indignation.
Sensual massaging was not only tolerated by culturally superior,
but even endowed with important social functions endorses.
Suppression of application to higher bereavements,
asensual goals in sublimation is destined to supply forces
behind larger number of cultural achievements.
Such antecedents can explain attitudes towards demands
made by erotic life with either unresisting abandoned stillness
to sensuality bordering on expression or repression & reprimands
of sensuality accompanied by emotional fulness.
There is a struggle between temptation to yield to courtship
and complex resistance to temptation ride
assembled from motives of respectability and good sense trip,
ambivalent impulses resulting from massaging and massaging ego pride.
The inability to satisfy the real demands of physical audacity
indicates physical condition dominated by intuition of
the opposition between reality and fantasy.
It is not possible to avoid suspicion
that excitements attached to ideas at bay
which are not capable of becoming conscious diffidently
act upon one another in a different way,
run a different course and manifest themselves differently
from those we refer to as normal tressed.
But this does not venture into the open as the prevailing mood
of modesty and respect keeps it repressed.
There are more reasons that determine pooʇsɹǝpun

why  pǝssǝɹdǝɹ thoughts and desires should escape votive
into memories since recollection of things long past all
is in itself facilitated by some pleasurable motive
that perhaps even this one day will be pleasant to recall.
Possibly being the superego speaking ergo
with sensual consolation to the inquisitive ego.